Web Design & Development
e-Commerce · CMS · Blogging · Social Media · SEO · Analytics… and everything else!
Websites are a vital tool for any modern business; providing a unique opportunity to market your brand and services to a global audience, or to simply spread your message to the world.
App Haus design and develop everything from CMS driven websites right through to E-Commerce stores and bespoke Web Applications. We have excellent knowledge of all of the latest and greatest web technologies so that we can put them to best use for you. Take a peek at some of what we do below.
Featured Projects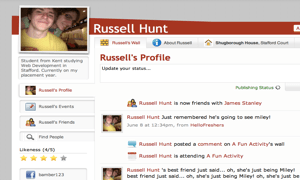 A social website for freshers developed to ease the process of moving into university.
Using Facebook oAuth and graph APIs soon-to-be university students can login and, once their university accommodation offer has been confirmed, set where in halls of residence they will be living.
Users can then browse floor-plans of their buildings and see who they will be living with for the upcoming year. The person's university course and a short 'bio' can be set, and their profile image is retrieved from Facebook.
Full control is given in regards to what information is shared on the site, and to who (i.e. only neighbours, flatmates or everyone).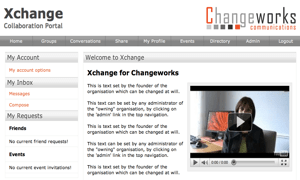 A portal built to facilitate customer-client communication and collaboration.
Built for Changework Communications, the Xchange collaboration portal was created to help customers gain a competitive advantage from supply chain communication by facilitating customer-client collaboration.
Isolated 'instances' of the collaboration portal can be created to provide a secure means of communicating.
Users can view events, share files, post facebook-style updates, create and join groups, send private messages and browse directories for member organisations within Xchange.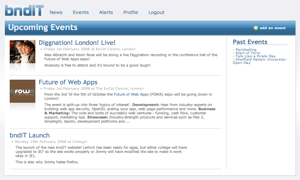 A one-stop hub for IT college students to stay informed.
Built for use by students on IT courses functionality includes news and events (fetched from Moodle), photos using Flickr integration and SMS alerts functionality.
By creating their own profile students can define which modules they are enrolled on, and specify preferences for SMS and email notifications.
Lecturers can send one-off or scheduled notifications to entire classes to immediately alert students of timetable changes, lesson cancellations or deadline reminders wherever they are.



For you?
Contact us to find out how you can reach new customers and explore new horizons with a website by App Haus.
Call us on +44 (0) 121314 222 3 or shoot us an email hello@apphaus.co.uk to discuss your ideas and find out how we can bring them to life.